Humor me and take 1:42 seconds to watch this short video from Harvard's Center for Child Development before reading further: Serve and Return.
Our brains are live-wired to learn from before birth. Serve-and-return interactions – or contingent communication in developmental science jargon – is how humans learn best. Contingent Communication is the primary driver of secure attachment. And not just for babies, but for humans of all ages. It's a powerful nervous system integrator. It enriches human neural network connectivity.
Serve and No Return
But what happens when we serve and nothing gets returned? Or what gets returned has little or no connection to what we served – for example, with gas-lighting or non-sequiturs?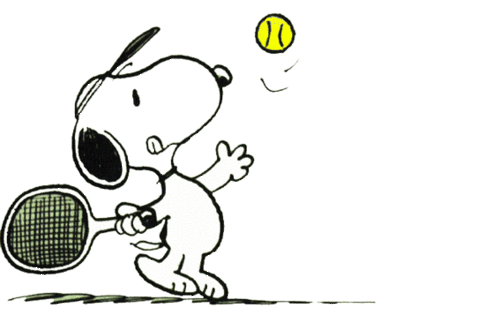 First, let's take the simple everyday experience of sending a text or an email to someone. In your mind the message you sent requires a response. But what happens when nothing comes back? Depending upon how urgent or critical we feel the message is, our stress hormone levels might begin to elevate. If non-responsiveness happens in our world on a regular basis, we could expect our baseline levels of stress hormones to become chronically elevated. And there is a vast and growing research literature that suggests convincingly that chronically elevated stress hormones adversely impact neuron growth and connectivity.
 "When (chronic stress) happens, (binding proteins) become unable to perform their role as modulators of synaptic plasticity" explained Professor Carmen Sandi of the Brain Mind Institute at the Ecole Polytechnique Federale de Lausanne. "In turn, these effects lead subjects to lose their sociability, avoid interactions with their peers and have impaired memory or understanding."
Without You, There's No Me
And that's just for starters. We are all greatly dependent upon the people around us to reflect their experience of us back to us. By what people say to us and how they behave towards us, our brain learns to copy other people's minds. This is how socialization unfolds at the level of our neural networks. Sam Eriera at University College London has done extensive research on how this socialization takes place:
We are highly sensitive to people around us. As infants, we observe our parents and teachers, and from them we learn how to walk, talk, read—and use smartphones. There seems to be no limit to the complexity of behavior we can acquire from observational learning.
But social influence goes deeper than that. We don't just copy the behavior of people around us. We also copy their minds. As we grow older, we learn what other people think, feel and want—and adapt to it. 
Our ability to copy the minds of others is hugely important. When this process goes wrong, it can contribute to various mental health problems. You might become unable to empathize with someone, or, at the other extreme, you might be so susceptible to other people's thoughts that your own sense of "self" is volatile and fragile.
As a kid, I recall my mother frequently admonishing me: "People judge you by the company you keep." While the benefit of keeping good company might have been easily inferred, it wasn't until my late 20s that I finally began to connect the dots – spend time around people who inspire you and you can learn things from that you're interested in. Duh. 
But because of my early socialization and psychological conditioning, the people I would have loved to spend time with and learn from, were essentially people who made me more than a little nervous. In Polyvagal Theory jargon – they activated my spinal sympathetic nervous system – fight or, in my case, mostly flight.
A Not-So Everyday Example
I spent 10 years working as the maintenance man at CASBS, a Stanford Think Tank that has served as a sanctuary for 24 Pulitzer, 51 MacArthur, and 27 Nobel Prize winners. Many of these illustrious visiting scholars, in addition to being brilliant researchers and people capable of complex, nuanced thinking – they were also lovely people.
One of them in particular stands out for me: Jim Scott. Jim is a history professor at Yale. One day, out of nowhere he approached me and asked me to join him in the scholars' regular afternoon volleyball game. I was actually a pretty decent volleyball player in high school, but this invitation out of the blue from a Yale professor was more than my nervous system could handle (I grew up in a New Haven housing project in the shadow of Yale University. If I ever had dreams of attending there, they never made it to conscious awareness). Jim's invitation to me got less than a serve-and-return response – I simply looked at him and walked away without uttering a word! How bizarre is that? Not bizarre at all when you understand how super-elevated stress hormones can activate a dorsal vagal shutdown of the speech and language centers in the brain. Silently walking away from Jim and his invitation was simply the best self-regulation strategy that I could muster in the moment to avoid a complete brain and body shutdown.
Abdication Is Not Integration
I hope these few examples do the job of underscoring just how important it is to do our level best to respond with truth, kindness and compassion to the people we care about in our lives. Even when such responses involve Difficult Conversations; no, especially when such responses involve Difficult Conversations. To take this up as a dedicated, serious practice will go a long way towards moving human evolution on Planet Earth in the direction we'd ideally like it to go.