Contrary to what some people may think "Explosive Percolation" has absolutely nothing to do with explosive diarrhea, although I can understand why some people might think the two connected. Both can contribute to a significant "phase" or "state change." Pray for the former, as opposed to the latter.
Explosive Percolation describes a process by which viruses and complex networks can exponentially expand to rapidly take things viral, for good or bad. In any finite network, whether it's the internet with all its hubs and connections, or it's the molecules in a cup of coffee, connections don't get made uniformly. They get made in small collectives that scatter throughout a medium. When enough small, connected collectives reach critical mass, all it takes is a few unique, strategic connections to accomplish a "phase change." A common example: water into a solid – ice; or into a gas – steam.
Rich Clubs
Our brains are essentially finite networks. Neurons connect to other neurons which connect to organs and muscles, which connect wirelessly to other neural networks taking up residence in other people's brains and bodies. You might conceive of humanity as one massively complex, finite neural network.
In each of our brains, large neuronal collectives have been assembled in twelve distinct areas, six in each hemisphere. These Grand Central Stations in the brain are called Rich Club Networks and they've been identified in the Superior Frontal and Parietal areas, the Putamen, the Precuneus, the Hippocampus and the Thalamus. Much more of the energy and information of our daily lives passes through these 12 areas than through any other parts of our brains. Since new connections are being generated, established and maintained in every waking moment of our lives, it stands to reason that some connections are going to be of higher energy-and-information-processing value than others – specifically connections made between Rich Club hubs.
Quality AND Quantity
It also stands to reason that the sensory experiences – including conceptual thinking – producing those connections – what we continually encounter and engage our eyes, ears nose, skin and mouth with in our everyday world – are going to incrementally impact both the number of connections, their location and the quality of the content – the learning they represent.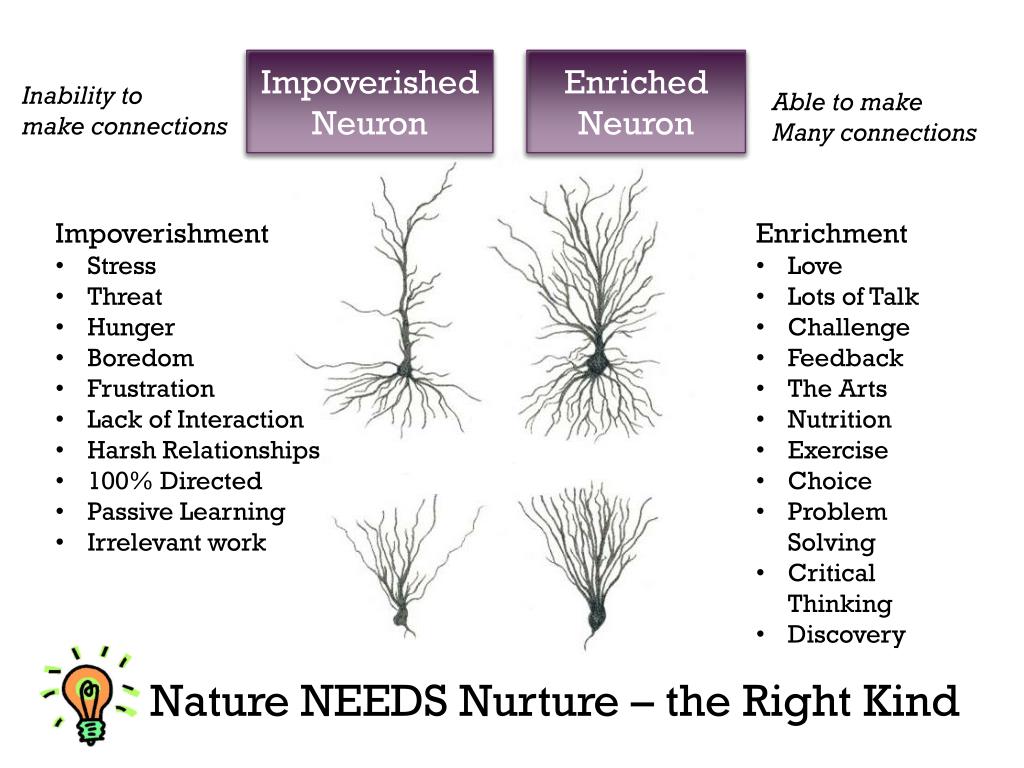 As one example, let's say our day's activities fill our neural networks with greed, aversion and ignorance. Those experiences are going to produce one kind of internal personal neural network. And with each daily addition, they're very likely going to "bubble and boil" until they produce a state or phase change. Such explosive percolations of this sort show up every day as headlines in the weekly tabloids. Recent cover pronouncements from The Star, for example, loudly proclaim: "Lori Loughlin's 5 Years in Jail," "Mila Kunis, Divorcing and Wasting Away," and "Justin Bieber on Suicide Watch."
Compare the activities of the people activating those Star-fodder neural networks to people with networks spent in contemplative practice; days spent performing community service without a court requiring us to, or years spent studying the offerings of wisdom teachers through the ages. Anything and everything we do in the service of kindness, wisdom and grace matters and makes a difference, even if we can't see it, don't believe it, and don't register it consciously. Networks are continually moving in the direction of percolation, and when the time is necessary and sufficient, explosive percolation can happen. It's inherent in the nature of their creation. What kind of phase change might this kind of constant percolation produce, individually and collectively? I'll leave that to perc-test in your own creative imagination's neural networks.