Before she died, my friend Kathleen would frequently remind me that my life had three great tasks: confronting my mortality, stilling my mind and opening my heart. Neuroscientists know that the brain is connected to the heart by way of cardiac nerves and vagus nerve bundles running back and forth between the two organs. But they don't know much about opening either organ in the way Kathleen meant.
Most of the heart's nerve fibers carry signals from the heart to the brain. While heartfelt sentiments really are heartfelt – they originate from and are experienced by back and forth blood flow and electro-chemical energy flow between the two organs – they are also "brainfelt" at the same time. And that flow is profoundly influenced by the people, places and things we fill our lives up with. Spend time with the right people, in the right place, doing the right things at the right time, and the three great tasks that Kathleen pointed to above, take on a momentum and direction of their own.
Out of Integrity
Much of that back-and-forth heart/brain flow is influenced by how "integrated" our neural networks are, i.e. how robust the number and connections our brain cells are able to make with each other.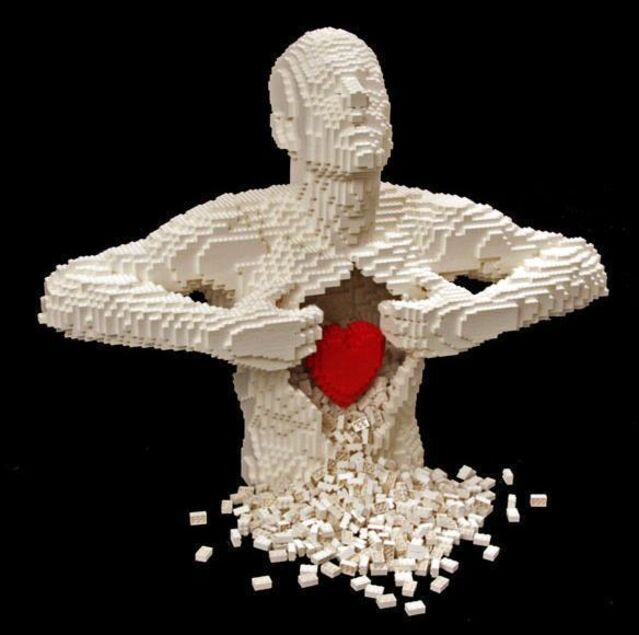 How might that robust complexity show up as a heartfelt sentiment? A recent example: Leonard, a senior friend of mine, recently told me a story about having some power tools stolen from a construction site he was on. Rather than feeling violated or exploited, his first thought when he noticed the tools were missing was, "I feel so bad for the person reduced to stealing from old people." A truly heartfelt sentiment, right? I would posit that Leonard's response is the result of a high degree of neural integration (Leonard's been working on himself for decades!).
When people do things like steal from others or make appointments and promises and unilaterally decide not to keep them (or violate almost any spiritual directive for that matter), they are essentially out of integrity, literally. From a neuroscience point of view, integrity has to do with integration – the numbers and connections of cells throughout the brain and body all in contingent communication and working together. Generally speaking, the more robust, the more integrated we tend to be, and the more "heartfelt" expression we can muster to walk through the world with. Viewed through this neuroscientific frame, integration seems to be in short supply in much of the world these days. The more common response is to become emotionally hijacked and feel completely justified in pointing the finger at others (guilty as described!).
State Drives Story
Our brain receives transmissions from our heart and determines the state of our being. Elevated resting heart rates (over 90 beats per minute) e.g. tell us that something in our lives very likely needs attention and some kind of positive intervention.
Our brain also receives transmissions from all the other hollow organs in the body and they, too, contribute to the state of our being. Especially powerful are the transmissions we receive from our adrenal glands (or more precisely, the hormones and steroids they secrete). The signalling from the adrenal glands tells us a lot about our general feeling of safety in our world. It's hard to get in touch with heartfelt sentiments when we're feeling attacked or unsafe in the world. What our adrenals most often make available to us are varying degrees of connection or self-protection, with a bias towards to the latter.
Adrenal Mastery
The good news is that we can change the way our adrenals work and we can practice living in ways that move us in the direction of increasing neural integration.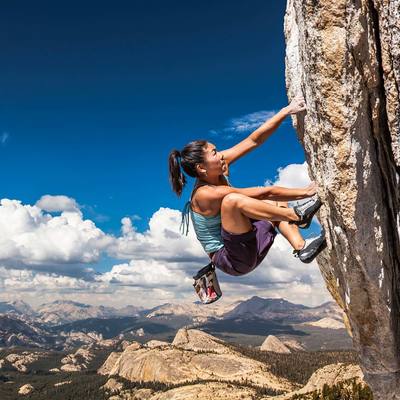 In the recent documentary film, Free Solo, rock climber Alex Honnold has a brain scan that discloses his threat-detection circuitry is "under-active." Hanging from his fingertips without a rope 2000 feet up on the side of a sheer rock face (El Capitan in Yosemite) simply doesn't scare him. But of course, he's done that climb with a rope over and over and over and over. My working hypothesis is that it's the live practice, with proper safeguards, that have managed to change his brain in positive, fear-reducing ways.
I've done something similar with being uncomfortably self-disclosing with this brain science blog – there's way more knowledge about the brain that I don't know than I do. And some of the stuff I do know is simply wrong. Not to mention – embarrassing. But my intention has always been to help reduce suffering in the world, so I'm willing to put wrong and partially researched findings out there if I believe it serves that purpose.
What might you be willing to put into practice in the service of changing your brain, managing your adrenals, and strengthening the connections to your heart? Whatever it is, you're most likely going to have to live with discomfort until integration happens.